La Lettre - HNDL Official Newsletter - October 2023
Thursday, November 2, 2023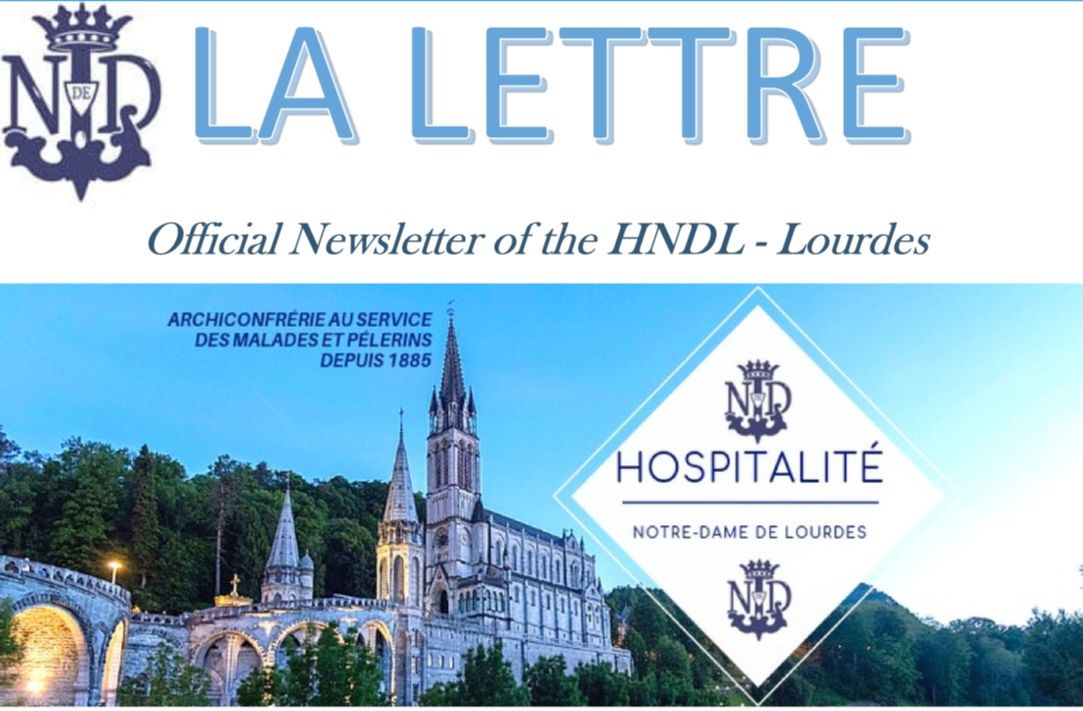 Dear friends, brothers and sisters in hospitality,
Please find attached this year's third HNDL Newsletter, containing news of the Sanctuary and the Hospitalité. It talks about the past, the present and the future – and notably a proposed trip in 2025 for the Holy Year.
While current events bring us terrifying news about the immediate future of our world, but comforted by what we are experiencing in Lourdes, our faith gives us hope. It allows us, in spite of anguish, to believe in peace and to live in the joy and love of God.
With all my friendship and the assurance of my devotion.
Daniel Pezet
President of the Hospitalité Notre-Dame de Lourdes
Official Newsletter of the HNDL - N°3 - October 2023